Unlock hassle-free, DMV-approved online traffic school courses with Bakersfield Traffic School - your fast, easy, and convenient solution for driver license eligibility.
Bakersfield Traffic School
Compatible with all Device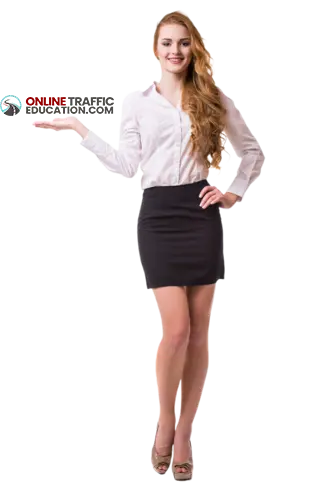 Frequently Asked Questions About Bakersfield Online Traffic School
Your Guide to DMV-Approved Online Driving School Courses, Eligibility, and More
What is Bakersfield Traffic School and what courses do you offer?
Bakersfield Traffic School is a DMV-approved online driving school that offers a range of courses, including basic traffic school, defensive driving, and driver license eligibility courses. All our courses are fully online, making it convenient for you to complete them at your own pace.
Are your courses DMV-approved?
Yes, all our online traffic school courses are DMV-approved and meet the necessary requirements for both traffic school eligibility and court mandates.
How do I know if I'm eligible for traffic school?
Traffic school eligibility varies depending on your driving record and specific situation. Generally, if you have a valid driver license, have not attended traffic school in the last 18 months, and your violation is not severe, you may be eligible. Always consult with your local court for definitive eligibility criteria.
How does the online traffic school work?
Our online traffic school courses are designed to be user-friendly. Once you enroll, you'll gain access to modules that you can complete at your own pace. Upon successful completion, we report your results directly to the DMV.
Can I take the course on my mobile device?
Yes, our online traffic school is fully compatible with mobile devices. You can complete the course anytime, anywhere, making it the easiest and most convenient option.
Is Bakersfield Traffic School near me?
Since all our courses are online, Bakersfield Traffic School is as near to you as your computer or mobile device! We offer the best and fastest online traffic school experience, no matter where you're located.
How long does it take to complete the course?
The time it takes varies by course and individual pace. However, our courses are designed to be the fastest option available, making it easy for you to fulfill court or DMV requirements quickly.
How much does it cost to enroll in Bakersfield Traffic School?
Our prices vary depending on the specific course you select. However, we strive to offer the most affordable options. Visit our "Courses" page for detailed pricing information.
What makes you the best traffic school option near me?
Bakersfield Traffic School is committed to offering a fast, convenient, and affordable online traffic school experience. We are DMV-approved and our courses meet all court requirements, making us the best and most reliable choice.
Is my information secure during the enrollment process?
Absolutely. We use secure and encrypted technology to protect your personal information during the enrollment and payment process.
Do you offer courtless traffic school options?
Yes, we do offer traffic school courses that meet courtless eligibility requirements. If you qualify for courtless traffic school, you can complete your course entirely online without needing court approval.
How do I get my completion certificate?
Once you successfully complete your course, we'll automatically report your results to the DMV. You'll also have the option to download or receive a mailed copy of your certificate for your records.
Not Your City? No Problem!
Explore Our Complete City Directory to Find Your Perfect Traffic School Course