Hide your traffic ticket for just $35.00 with our
all-inclusive package!
Mississippi Traffic School
Compatible with all Device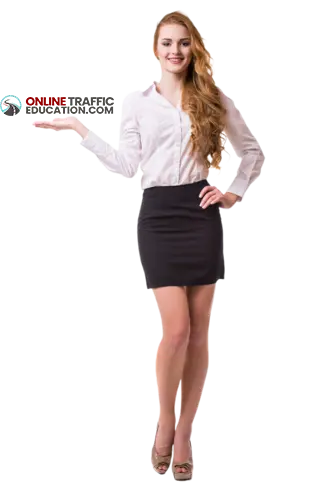 Mississippi Traffic School FAQs: Your Guide to DMV Approved Online Traffic School & More
Answers to Your Most Frequently Asked Questions About Traffic School Eligibility, Online Driving School, and Finding Licensed Traffic Schools Near You
What is Mississippi Traffic School and why should I enroll?
Mississippi Traffic School is a state-approved program designed to improve driving skills, reduce traffic violations, and sometimes offer insurance discounts. Enrolling can help you remove points from your driver's license and may even help dismiss a traffic ticket.
Is your Traffic School Online DMV approved?
Yes, our online traffic school is DMV approved. We meet all state regulations and standards for traffic school courses, ensuring that your completion is accepted by courts and the DMV.
How can I check my eligibility for traffic school?
Eligibility criteria can vary by court and the nature of your traffic violation. You can check your eligibility by contacting your local court or visiting the 'Traffic School Eligibility' section on our website.
Are you the best traffic school near my city?
We strive to offer the most comprehensive and user-friendly experience, making us one of the best traffic school options in Mississippi. Our courses are designed by experienced educators and approved by the DMV.
Do you offer courtless traffic school options near me?
Yes, our online platform allows you to complete your traffic school requirements without needing to attend a physical court session. This feature is subject to eligibility and court approval.
What's the difference between online traffic school and online driving school?
Online Traffic School is geared towards improving your driving skills after you've obtained your license, often mandated by the court for ticket dismissal or point reduction. Online Driving School, however, is generally for new drivers learning the rules of the road to obtain their driver's license.
How quickly can I finish the online traffic school course?
We offer one of the fastest traffic school courses in Mississippi. The duration may vary depending on the requirements set by the court or the DMV. Typically, you can complete our online course in 4-8 hours.
Are you an approved traffic school near me?
Our traffic school is approved by the state of Mississippi and accepted by most courts throughout the state. You can use our 'Traffic School Location Near Me' search feature to find out if we serve your specific area.
How do I find a DMV or court traffic school location near me?
You can use the 'Traffic School Location Near Me' feature on our website to find our nearest physical locations. We have multiple facilities across Mississippi to serve you better.
What are the advantages of choosing your traffic school over others?
Our courses are DMV approved, court-accepted, and designed for fast completion. We offer both online and in-person options to cater to your needs. Our traffic school is among the easiest and most flexible options in Mississippi.
Not Your City? No Problem!
Explore Our Complete City Directory to Find Your Perfect Traffic School Course