Simple, Fast, and Engaging: Your Online San Bernardino Traffic School Experience
San Bernardino Traffic School
State-Approved Curriculum
Anytime, Anywhere Accessibility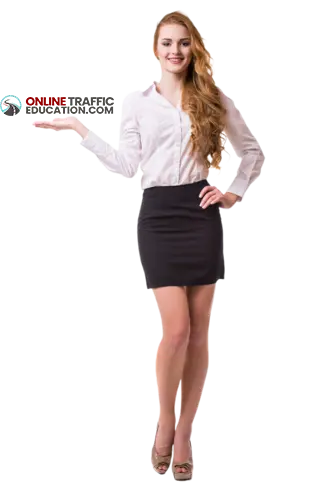 Convenient, Affordable, and Reliable: San Bernardino Traffic School
Enroll Today: Master the Road Rules with Our Quality Online Traffic School Courses
Seamless Online Learning Experience: Dive into our Robust Features at San Bernardino Traffic School
Are you looking for a San Bernardino traffic school? Look no further than our convenient, online traffic school! We provide an easy and fast way for you to fulfil your traffic school requirements. With the convenience of our online course, you'll be able to quickly complete the class without having to leave your home or office. Plus, we offer the lowest prices around so that you
Frequently Asked Questions: All You Need to Know About the San Bernardino Traffic School
Your Top Queries Answered: Expanding Your Understanding of Our Online Traffic School
What is San Bernardino Traffic School?
San Bernardino Traffic School is a state-approved online platform designed to provide comprehensive lessons on traffic laws and safe driving practices.
How can I register for San Bernardino Traffic School?
Registration is simple. Just click the 'Get Started' button, and follow the prompts to create your account and enroll in a course.
Can I access the courses on any device?
Yes. Our courses are designed to be accessed from any device with an internet connection – computer, smartphone, or tablet.
What is the duration of the courses?
Course duration varies depending on the specific course you opt for. However, our flexible online system allows you to learn at your own pace.
Is San Bernardino Traffic School recognized by the DMV?
Yes. Our curriculum is DMV-licensed and designed to meet all state requirements.
How much does it cost to enroll in a course?
We pride ourselves on offering the lowest prices in the industry. For specific pricing details, please check our website.
Absolutely. Our online traffic school allows you to study from the comfort of your home or any location of your choice.
What happens after I complete the course?
Upon completing the course, we will provide you with a certificate of completion which can be presented to the court or your insurance company.
What if I need help during the course?
We provide 24/7 customer support to assist you with any queries or difficulties you may encounter during the course.
What will I learn in the course?
Our courses cover a comprehensive range of topics including traffic laws, safe driving practices, and defensive driving techniques.
Not Your City? No Problem!
Explore Our Complete City Directory to Find Your Perfect Traffic School Course