Unlock safer driving with Santa Clarita's #1 DMV-approved online traffic school - fast, easy, and near you!
Santa Clarita Traffic School
Compatible with all Device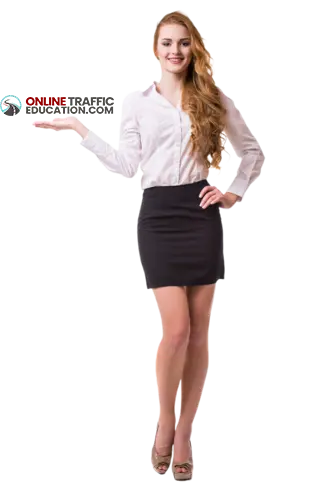 Frequently Asked Questions About Santa Clarita Traffic School
Your Top Questions Answered on Online Traffic School, DMV Approval, and More!
What is Santa Clarita Traffic School?
Santa Clarita Traffic School is an online platform providing DMV-approved courses to help you dismiss traffic tickets, reduce driver license points, and enhance your driving skills - all from the convenience of your home.
Is your traffic school DMV-approved?
Yes, our online traffic school is fully DMV-approved, meeting all the necessary requirements for traffic school eligibility in Santa Clarita.
How do I know if I'm eligible for traffic school?
Eligibility criteria can vary, but generally, if you have a valid driver's license and haven't attended traffic school in the last 18 months, you're likely eligible. Visit our "traffic school eligibility" section for more details.
Can I complete the course on my mobile device?
Absolutely! Our courses are optimized for all devices, allowing you to complete your lessons on a smartphone, tablet, or computer.
How long does it take to complete the course?
Our courses are designed for convenience, making us one of the fastest traffic schools near you. Completion time varies but can be as quick as a few hours.
Is this an online driving school too?
Yes, in addition to traffic school courses, we offer online driving school lessons to help improve your driving skills and knowledge.
Are you the best traffic school near me?
We pride ourselves on being a top-rated online traffic school, offering quality, speed, and convenience. Customer reviews often rank us as the best traffic school in Santa Clarita.
Do you offer courtless traffic school options?
Yes, our online platform allows you to complete your courses without needing to attend court, making the process simpler and faster.
How does your online traffic school work?
Simply register on our platform, choose your desired course, complete it at your pace, and receive your certificate upon completion - all online.
What payment methods do you accept?
We accept various payment options including credit cards, debit cards, and PayPal for your convenience.
How soon can I get my completion certificate?
You'll receive your completion certificate immediately after you successfully finish the course, making us one of the fastest traffic schools near you.
What if I have questions during the course?
We offer 24/7 customer support to assist you with any questions or concerns you may have during the course.
Do you offer any discounts or promotions?
We frequently offer promotions and discounts. Check our website regularly or subscribe to our newsletter for the latest deals.
Can I retake the course if I fail the exam?
Yes, you can retake the course and exam if you don't pass on your first attempt, ensuring you get the most out of your traffic school experience.
How do I find an approved traffic school near me?
Simply search for 'approved traffic school near me' and you'll find Santa Clarita Traffic School as one of your top online options, delivering trusted and convenient courses.
Not Your City? No Problem!
Explore Our Complete City Directory to Find Your Perfect Traffic School Course