Hide your traffic ticket for just $17.00 with our
all-inclusive package!
Miami Basic Driver Improvement (BDI) Course
Compatible with all Device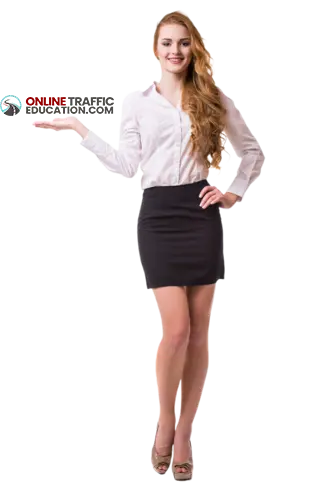 FAQs on Miami Basic Driver Improvement (BDI) Course: Your Ultimate Guide to DMV Approved Traffic School
Get Answers to Your Questions about Online Traffic School, Driving School Eligibility, Locations Near You, and More!
What is the Miami Basic Driver Improvement (BDI) Course?
The Miami Basic Driver Improvement (BDI) Course is a DMV-approved program designed to improve your driving skills, remove points from your license, and in some cases, lower your insurance premiums. It's ideal for drivers who have received a traffic ticket or want to refresh their driving knowledge.
Is this a DMV-approved traffic school?
Yes, our Miami BDI Course is fully DMV-approved, ensuring that completion of our program meets all the legal requirements for traffic ticket dismissal or points reduction.
Can I complete this course online?
Absolutely, we offer an online traffic school option that allows you to complete the BDI Course at your convenience, from the comfort of your home.
How does online traffic school work?
Our online driving school platform is user-friendly. Once you register, you can start the course immediately. It consists of modules that cover various driving topics, followed by quizzes. After completing all modules, you'll take a final exam.
Do you have a traffic school location near me?
We have multiple physical locations throughout Miami for those who prefer an in-person experience. Use our "Find a Location Near Me" feature on the website to locate the most convenient facility.
Is this course court-approved?
Yes, our Basic Driver Improvement Course is court-approved in many jurisdictions throughout Miami. Always check with your specific court to ensure our course meets their requirements.
How can I check my traffic school eligibility?
Eligibility criteria can differ depending on the court and the nature of your traffic violation. Generally, you're eligible if you have a valid driver's license, have not taken a BDI Course in the last 12 months, and your violation is a civil infraction.
Do you offer a courtless traffic school option?
Yes, we offer a courtless option where, upon successful completion of the course, we send your certificate directly to the DMV, simplifying the process for you.
How fast can I complete this course?
Our online traffic school is designed to be the fastest traffic school allowed by law. You can typically complete it in 4-5 hours, but you have the flexibility to go at your own pace.
What makes this the best traffic school near me?
Our Miami BDI Course is highly rated for its comprehensive yet easy-to-understand curriculum, flexible online and in-person options, and a dedicated customer support team that is here to assist you every step of the way.
Is this a licensed traffic school?
Yes, we are a fully licensed traffic school, accredited by the relevant state and local agencies to offer Basic Driver Improvement Courses in Miami.
Can this course help with my driver license status?
Absolutely, successfully completing our BDI Course can remove points from your driving record, which can positively impact your driver license status.
What is the cost of the Miami Basic Driver Improvement Course?
Prices can vary based on whether you choose the online or in-person option, and if you need any additional services like expedited certificate shipping. All our pricing details can be found on our website.
Not Your City? No Problem!
Explore Our Complete City Directory to Find Your Perfect Traffic School Course