Get back on the road safely with Tampa's fastest, DMV-approved online Basic Driver Improvement Course
Tampa Basic Driver Improvement (BDI) Course
Compatible with all Device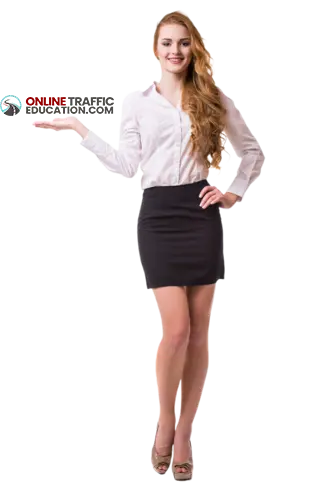 Frequently Asked Questions on Tampa's Basic Driver Improvement (BDI) Course
Your Go-To Guide for Online Traffic School, DMV Approval, and Driving License Queries
What is the Tampa Basic Driver Improvement (BDI) Course?
The Tampa Basic Driver Improvement (BDI) Course is an online traffic school designed to improve your driving skills, potentially reduce points on your driving record, and may even lower your insurance premiums. The course is DMV-approved and focuses on essential safe-driving practices.
Is this online traffic school DMV-approved?
Yes, our Basic Driver Improvement Course is fully DMV-approved, ensuring it meets all the required standards and regulations.
Can I take this course to meet court requirements?
Absolutely. Our online traffic school is courtless, meaning you can meet court requirements without having to physically appear in court.
How do I check my traffic school eligibility?
Eligibility requirements can vary, but generally, you can take the BDI course if you have not taken a traffic school course within the past 12 months. Visit our "Eligibility Checker" on the website for specific criteria.
How fast can I complete the BDI course?
Our program is designed to be the fastest traffic school near you. Most students complete the course within 4–6 hours, but you can proceed at your own pace.
Is this the easiest traffic school near me?
Our course is designed to be user-friendly with straightforward quizzes and informative content, making it one of the easiest traffic schools you can enroll in online.
Do you have licensed traffic schools near me?
Our online driving school is licensed and DMV-approved, providing the same credibility as any licensed traffic school near your location.
How does this online traffic school compare to others?
We pride ourselves as being among the best traffic schools near Tampa. Our course is DMV-approved, courtless, and designed for quick completion—all from the comfort of your home.
What do I need to enroll in this online driving school?
All you need is an internet connection and a device such as a computer, tablet, or smartphone. Once enrolled, you can start the course immediately.
Is there a traffic school location near me where I can ask questions?
While our courses are exclusively online, our customer service is always available to answer your questions via phone, email, or chat support.
Is this the best traffic school near my city?
We aim to offer the most comprehensive and user-friendly online Basic Driver Improvement Course in Tampa and surrounding areas. Customer testimonials and DMV-approval status testify to our quality.
Can this course help me with my driver license?
Yes, completing our BDI course can help in reducing points on your driver's license and may qualify you for insurance discounts.
Are there any traffic school courtless options near me?
Absolutely, our online BDI course offers a courtless option, allowing you to fulfill court requirements without a physical court appearance.
Not Your City? No Problem!
Explore Our Complete City Directory to Find Your Perfect Traffic School Course